Building Together | Connect
OCTOBER 4, 2023, 7:00PM - 10:00PM (GMT+7)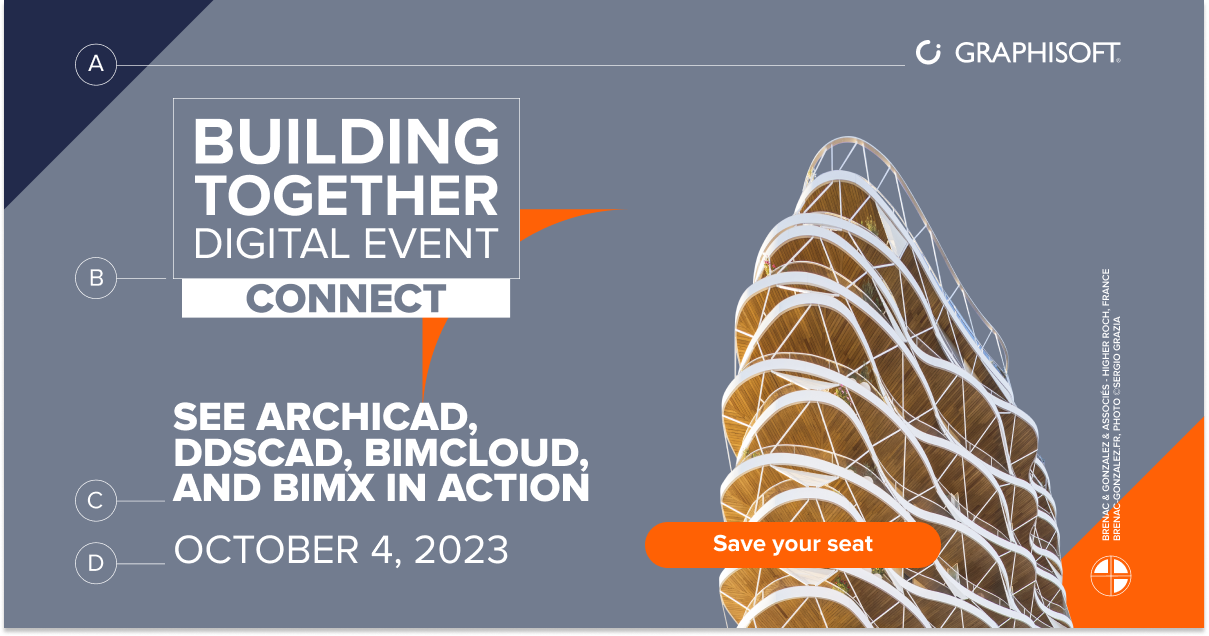 Welcome to the Graphisoft Building Together digital event site. You've come to the right place to learn how to drive your business with BIM, gain inspiration from industry leaders and client successes, and get a sneak peek at the latest innovations and product updates!
Up next on October 4th: Building Together | Connect!
Our online AEC event will introduce smart, integrated ways to connect across dispersed ecosystems, solutions, disciplines, stakeholders, and more. Here's a short summary of what we'll cover in our sessions and live Q&As:
Graphisoft's 2023 product release lineup
Demonstrations of the new releases of Archicad, DDScad, BIMcloud, and BIMx
Results of the Technology Preview Program and the community heroes who made the best release to date possible
Product roadmap updates and upcoming milestones
Ask the experts! Join the event to get answers to your most burning questions in the live Q&A sessions.
Don't miss this unique opportunity to learn from our product experts and stay on top of AEC industry trends.
Your AEC Success Starts Here: Reserve your Seat
Building Together | Connect
Wednesday, Oct. 4, 2023 – 7PM – 10PM (GMT+7)