Archicad 27
Your best design option
© REFLEX ARCHITECTS – KINEUM, SWEDEN, REFLEXARK.SE, PHOTO: ANTON ADIELSSON

A brand-new design option solution, professional visualization tools, improved management of complex projects, and advances in open, multidisciplinary design collaboration, and exclusive subscription offerings make Archicad 27 your best design option.
Watch this video to find out more about the highlights of the 2023 Graphisoft products lineup – Archicad 27, DDScad 19, BIMcloud, BIMx – the industry leading building design solutions are "Your best design option".
Watch this video for a comprehensive overview of the 2023 Graphisoft products lineup – Archicad 27, DDScad 19, BIMcloud, BIMx – the industry leading building design solutions are "Your best design option".
While Graphisoft perpetual software licenses are here to stay, check out our latest subscription offerings to learn more about exclusive tools, training, support, and services:

Continuous savings by locking in discounted rates.

Lower upfront investment for the duration of your subscription.

Seamless software updates for faster access to innovation.
Discounts for online Graphisoft Learn courses and training.

Access to technical support in your language.

Exclusive productivity tools that boost your workflows.

If you've waited more than 12 months to upgrade your Archicad license, you're missing out on significant updates that could boost your firm's productivity and profitability:
Experience the power of Archicad and BIMcloud SaaS for the price of an Archicad subscription.
Combine award-winning Archicad, BIMcloud for fast, efficient, and secure access to shared projects in real time — all at an affordable price point.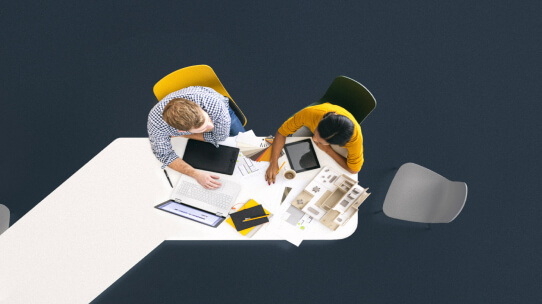 Learn more about exclusive productivity tools, free storage, technical support, emergency licenses, and learning programs included with your subscription.

If you already have an Archicad 26 Update 2 or later subscription, check out the Archicad Design Checker and get a free 30-day trial of Solibri Inside.
Focus on design thanks to Archicad's BIM quality assurance powered by Solibri.
Reduce rework by identifying errors before they escalate.
Streamline coordination, speed up review cycles, get instant feedback, and resolve issues quickly.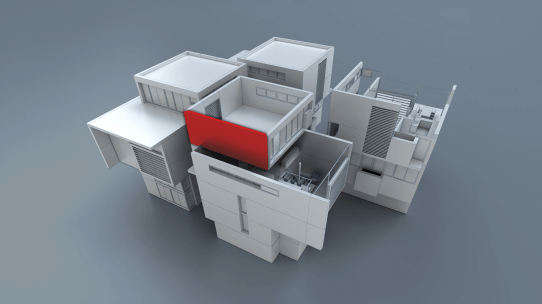 Learn more about Solibri Inside's custom-rule-based checks and get 12 months free through December 31, 2023.

If you are using Archicad 25 or an earlier version, update now to boost the productivity and profitability of your firm. You'll get:
Stair tool updates, next-gen rendering solutions, and built-in energy evaluation tools.
Continued support for file exchange with SketchUp, Revit, BCF, PDF, and DWG.
Improved performance and support for the Apple M2 chips.
Visit the Graphisoft Store to compare exclusive subscription offerings, explore the full range of Graphisoft products and services, and learn about additional licensing options. For more information, please contact your local Graphisoft Partner.
Explore design options the easy way and spend less time on project management — Archicad 27 helps your team stay organized and files streamlined even as the size and complexity of projects continue to grow.
" The Rhino-Grasshopper-Archicad toolset allowed us to translate our bold initial sketch into a real, sustainable and feasible design."
BRENAC & GONZALEZ & ASSOCIÉS, FRANCE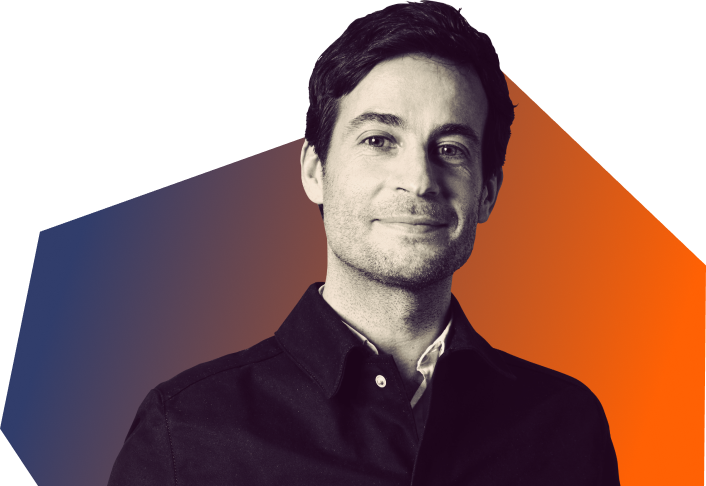 Essential math functions are always at your fingertips with the new, intelligent Archicad Tracker. Develop your design ideas faster and without the need for an external calculator – multiply, divide, add, or subtract functions directly from the Tracker.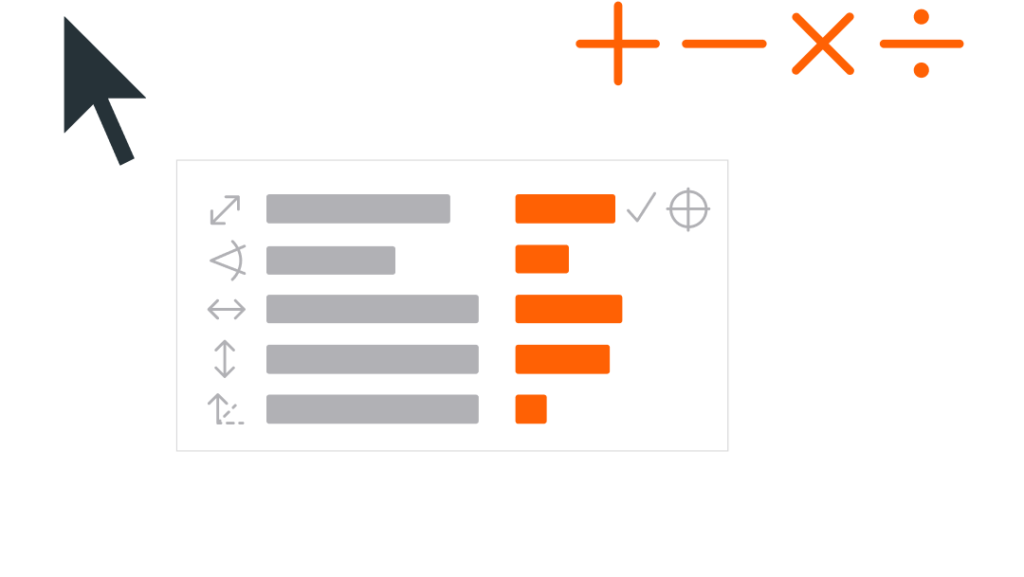 Fast Modeling with Distance Guides
Position your model elements quickly and more comfortably on the floor plan. Distance Guides delivers a long-awaited, innovative capability – actively position building elements thanks to an intuitive use of numerical and graphical input of dimensions.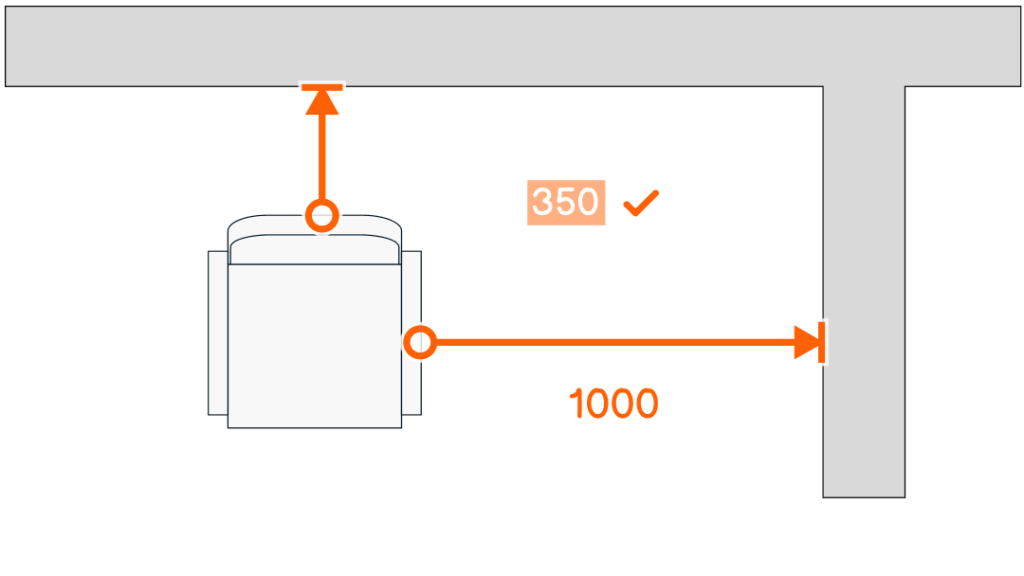 Integrated Design Options
Find the best design alternative faster with the new Archicad 27 Design Options solution. Evaluate and share design alternatives quickly and efficiently thanks to an optimized workflow dedicated to evolving design variations – regardless of the size or scale of the project.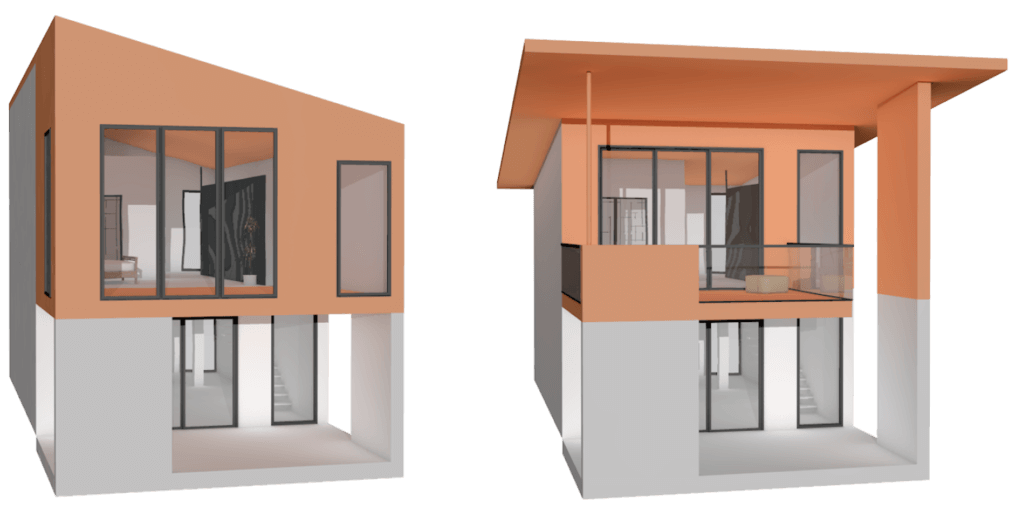 Find what you need in seconds! Expanded Search capabilities speed up working with longs lists, including Views, Graphic Override Combinations and Rules, Library textures, Layouts, and Drawings.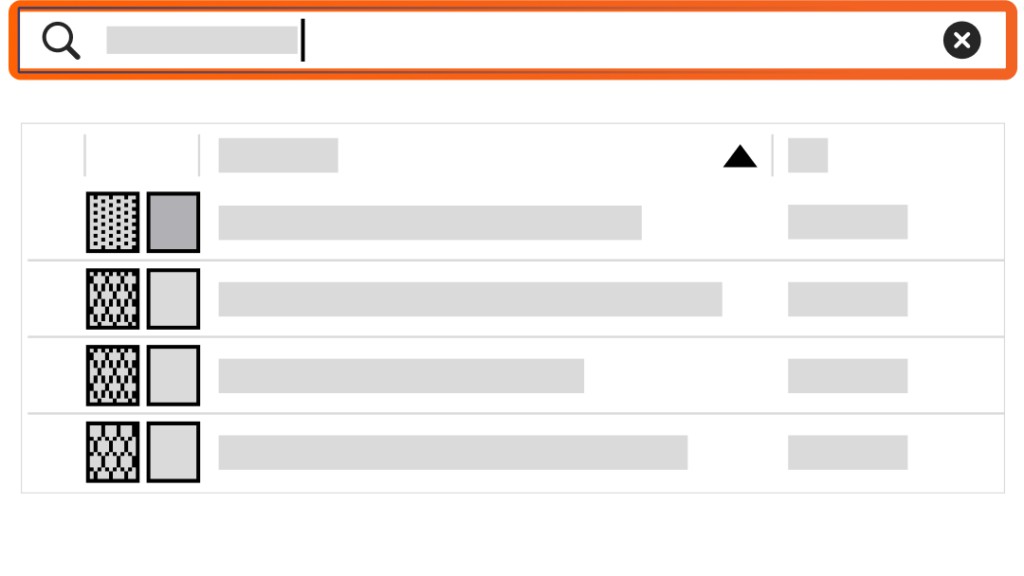 Graphic Override Organization
Unleash the full potential of the Graphic Overrides – manage rules and combinations faster and more easily thanks to better organization and the new Search function.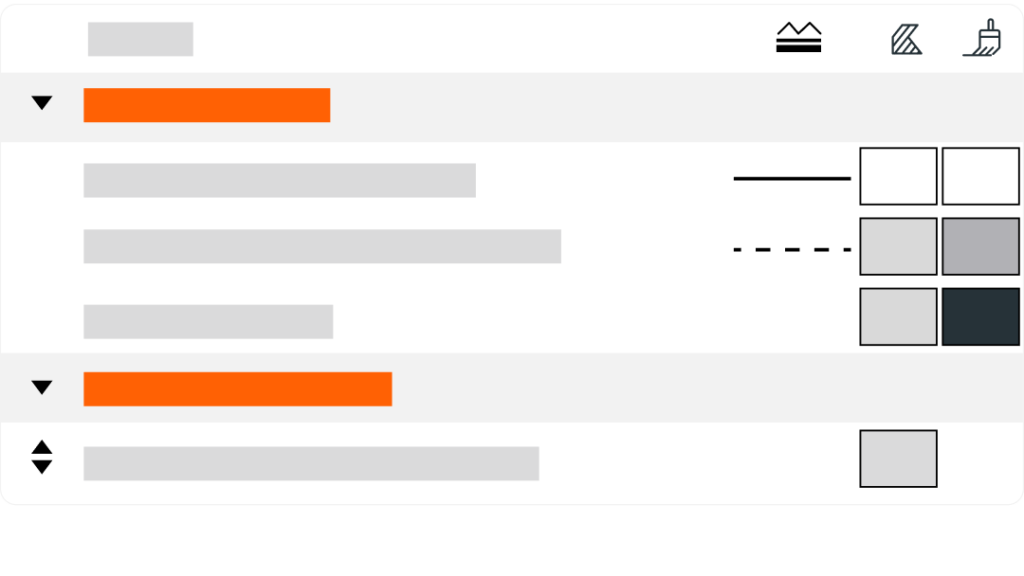 Whether you create your own parametric objects or develop commercial object libraries, you're going to love the new GDL Editor! Better navigation thanks to syntax highlights, shortcuts for editing commands, and last – but not least – dark mode to reduce eye strain.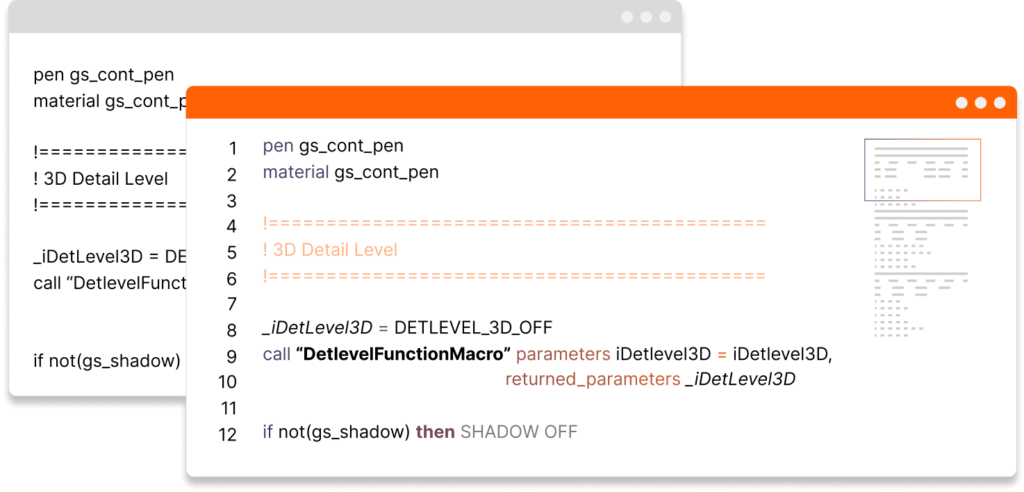 Improved Project Management
Stay organized and work more efficiently thanks to extended capabilities for more attributes types, faster workflows, and greater consistency.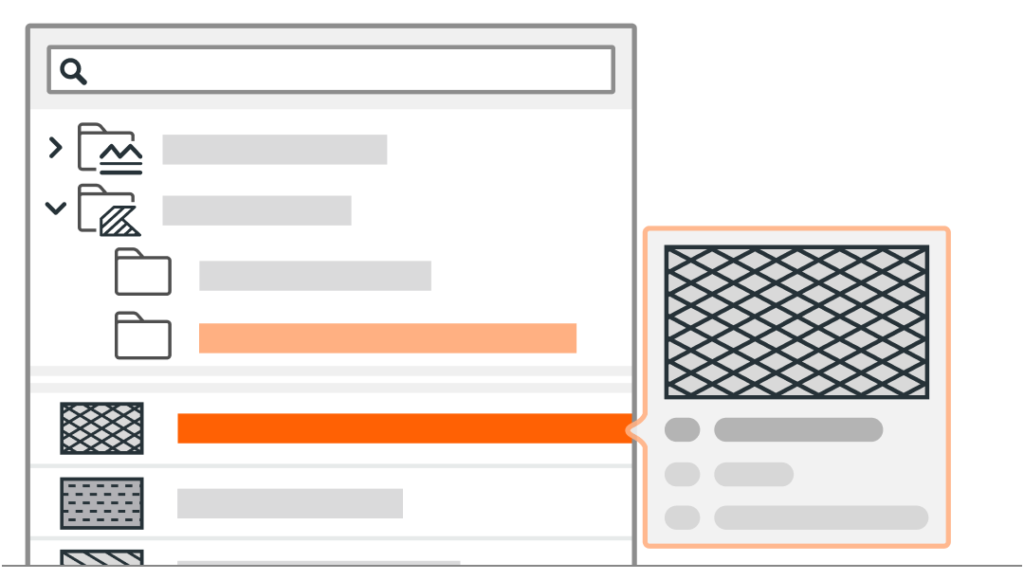 Deliver high-impact visualizations quickly and easily thanks to professional out-of-the-box solutions and streamlined connections to other professional architectural visualization solutions – your freedom of choice.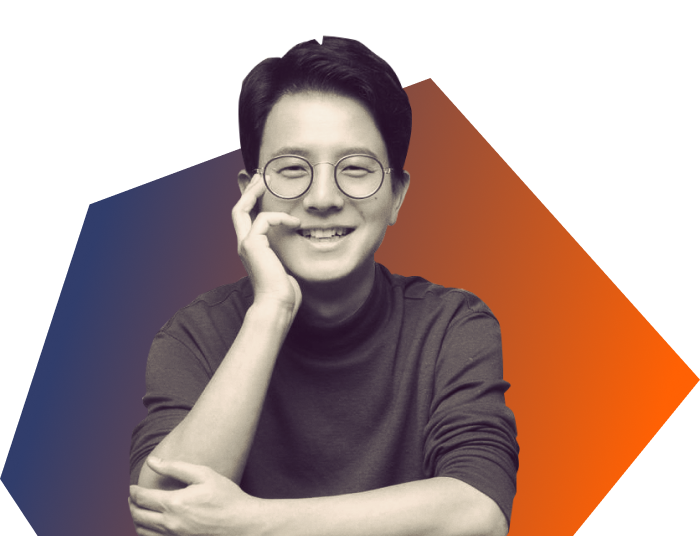 " Proven and real-time connection between our BIM tool and rendering software allows us to communicate our design intent simply and effectively."
TEKTONN ARCHITECTS, CHINA
Streamlined Archicad – Enscape Connection
Create real-time visualizations more comfortably with the revamped Archicad – Enscape connection:
Map any Archicad object to any high-poly Enscape asset to leverage the best of both worlds.
Enscape is now also available for the macOS platform.
Available for Subscription, Forward, and SSA users only.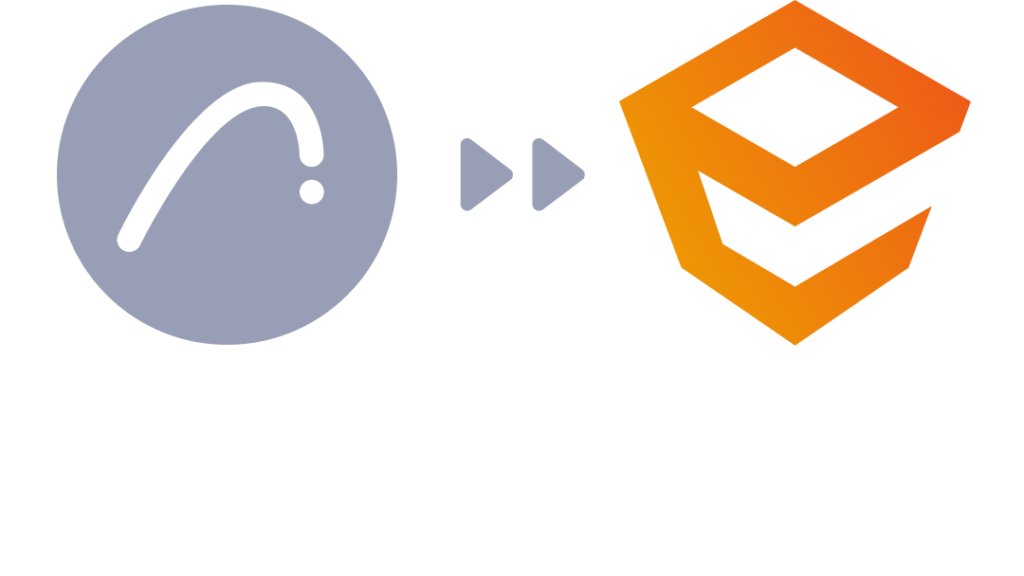 Native AR and VR Connection
Engage your clients with a high-impact AR/VR design experience for faster buy-in. Archicad's native support for importing and exporting industry-standard FBX files to Augmented Reality (AR) and Virtual Reality (VR) applications makes it easy.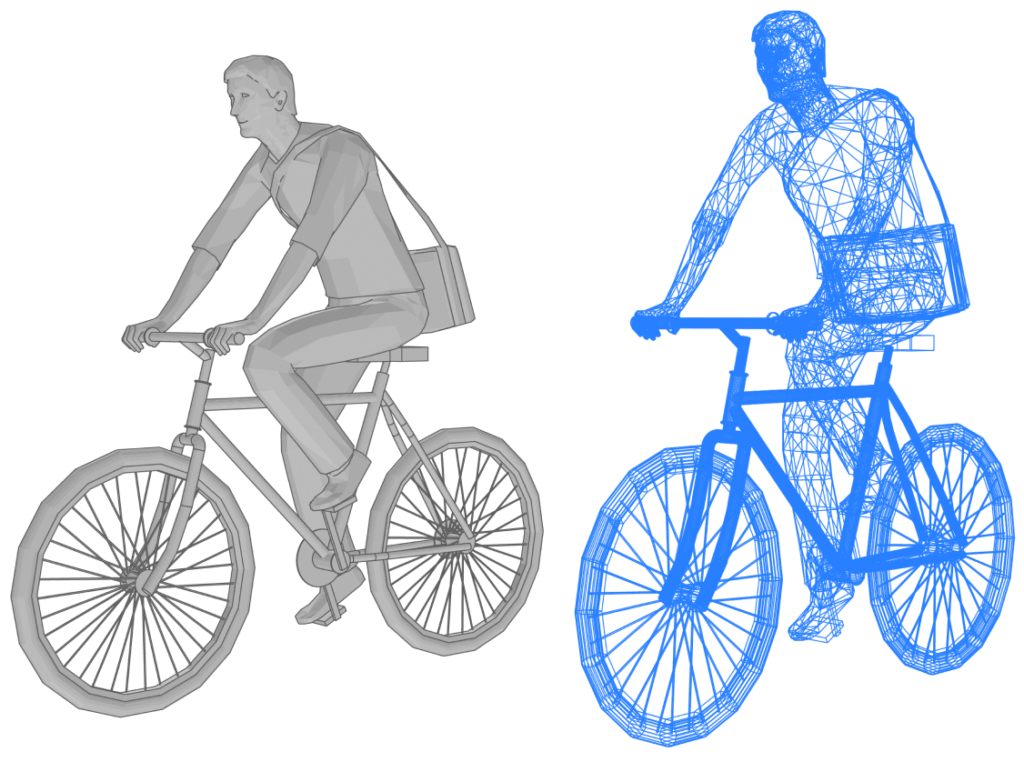 Choose your preferred visualization solution and impress your clients with high-impact images and videos. Archicad delivers versatile and flexible toolsets for professional architectural visualization through the freedom of choice to use other professional visualization solutions like Enscape, Twinmotion, Lumion, Nvidia Omniverse, 5D Render, Cinema4D, and many more.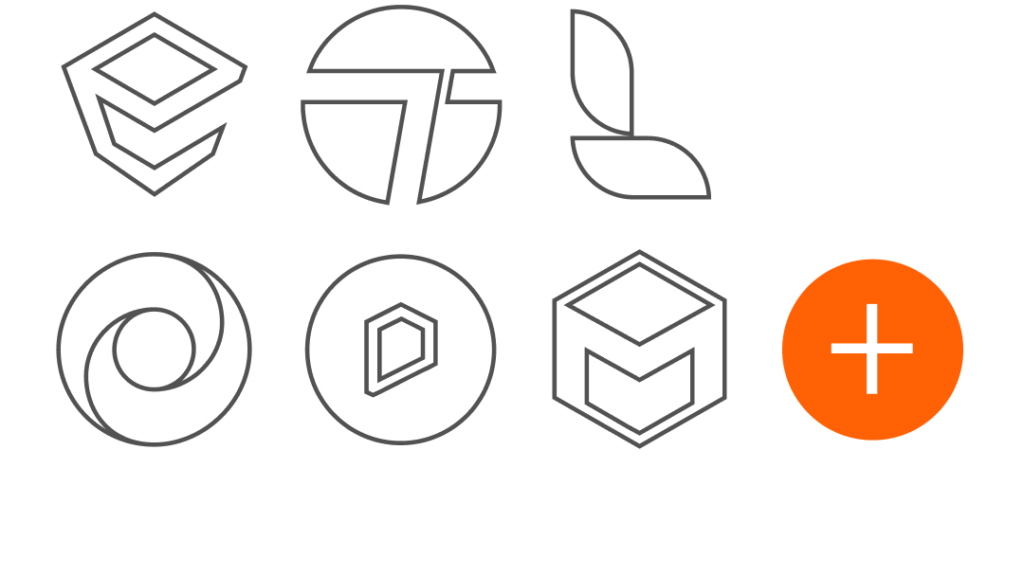 Collaborate with design teams using OPEN BIM to implement flexible, intuitive, industry-leading multi-disciplinary design workflows with MEP and structural engineers.
© 2023 KUVATOIMISTO KUVIO OY
" We had to coordinate the work of 30 architects and about 100 engineers. Archicad and BIMcloud were the key tools in this task."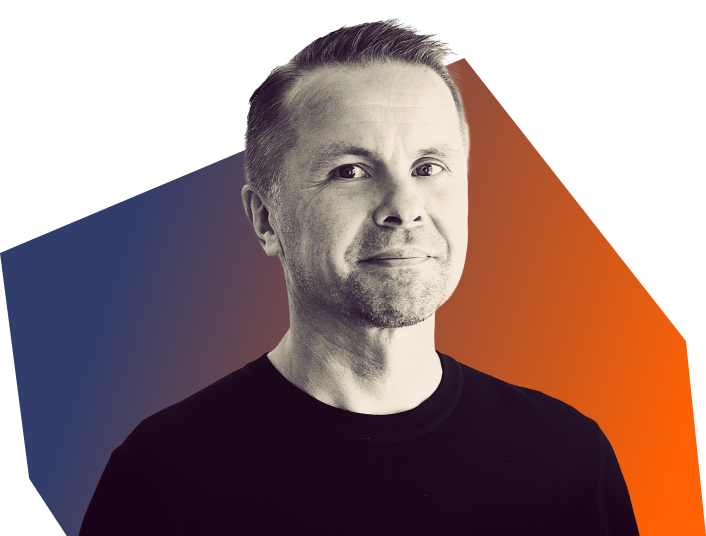 Industry Standard Certification
Enjoy next-level OPEN BIM collaboration with IFC4! Archicad 27 is equipped with the IFC4 file import and export certification issued by the international buildingSMART organization. This ensures consistency and efficiency in data exchange across disciplines and other solutions.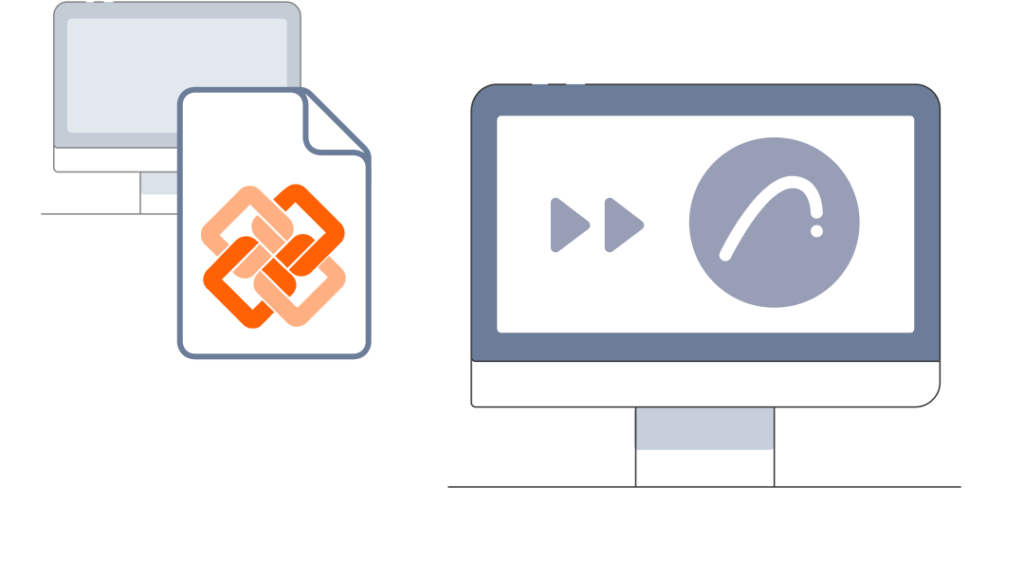 Efficient Change Management
Stay in the loop about the latest design changes thanks to the Model Compare tool, developed for multidisciplinary design teams with extensive change management requirements. The new dialog displays a comprehensive and detailed list of changes.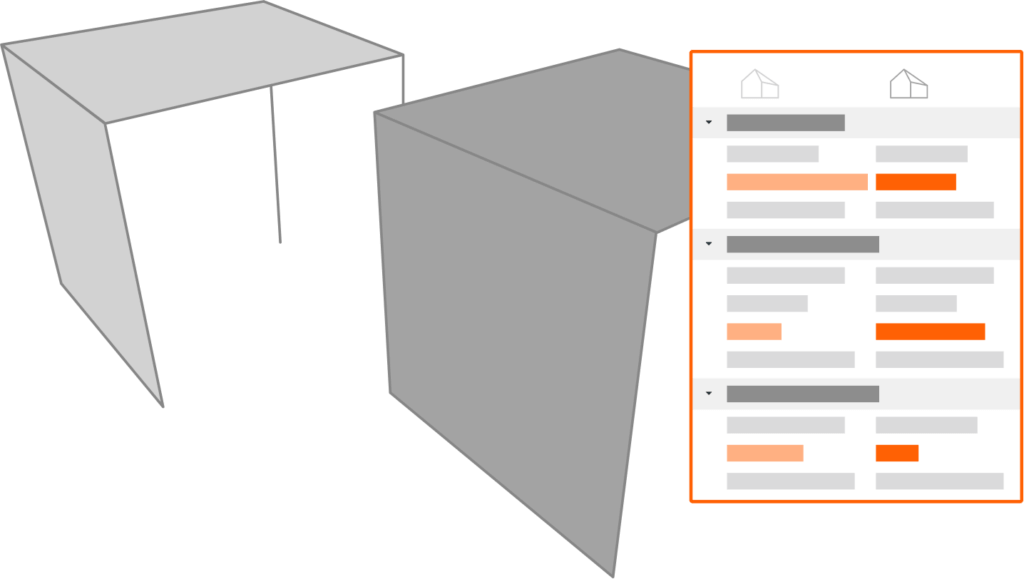 "One Click" Analytical Model Export
Structural Analytical Model Exchange couldn't be easier! Use the open, Structural Analytical File (SAF) format to export the analytical model of the architectural design in Archicad 27 and send it directly to structural analytical solutions (such as SCIA or RISA). One click is all it takes!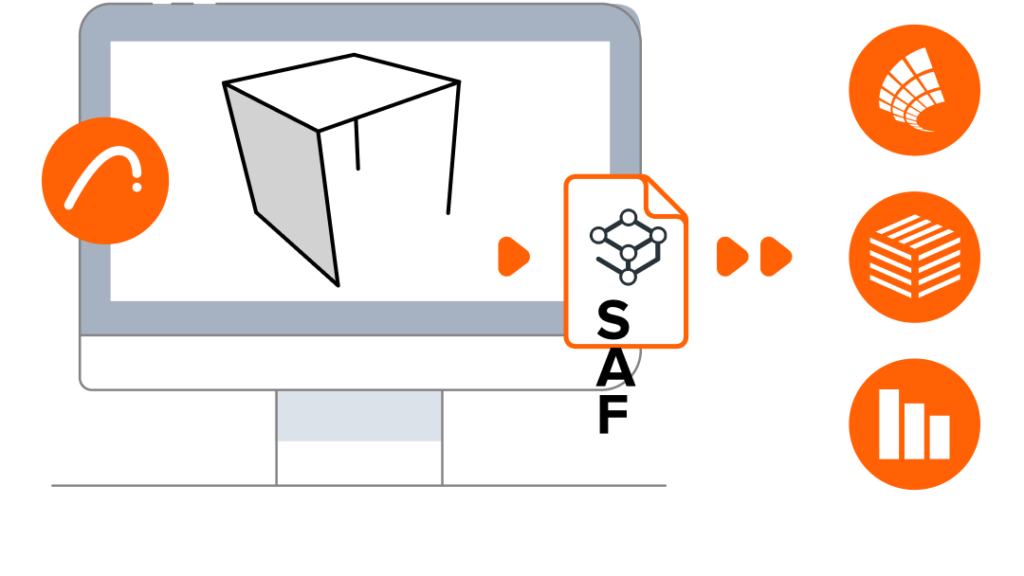 Structural Workflow Enhancements
Refine your structurel-analytical model for accurate structural calculations! Archicad 27 enables architects to streamline the design workflow with structural engineers The new manual adjustment feature helps to achieve a continuous structural-analytical model on complex projects and enables both teams to reduce inconsistencies and speed up design collaboration.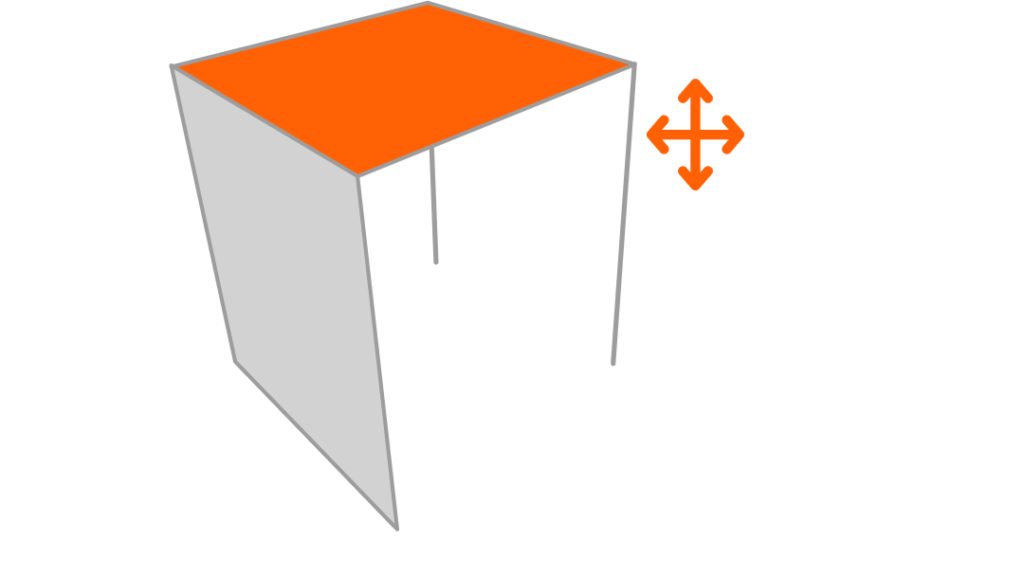 Give your MEP modeling workflow a boost! Graphisoft MEP Modeler 2.0 is here with a streamlined modeling technology and an updated user interface. Connect your Archicad BIM project to the preferred MEP modeling calculation used by MEP engineers to help them stay focused on their work.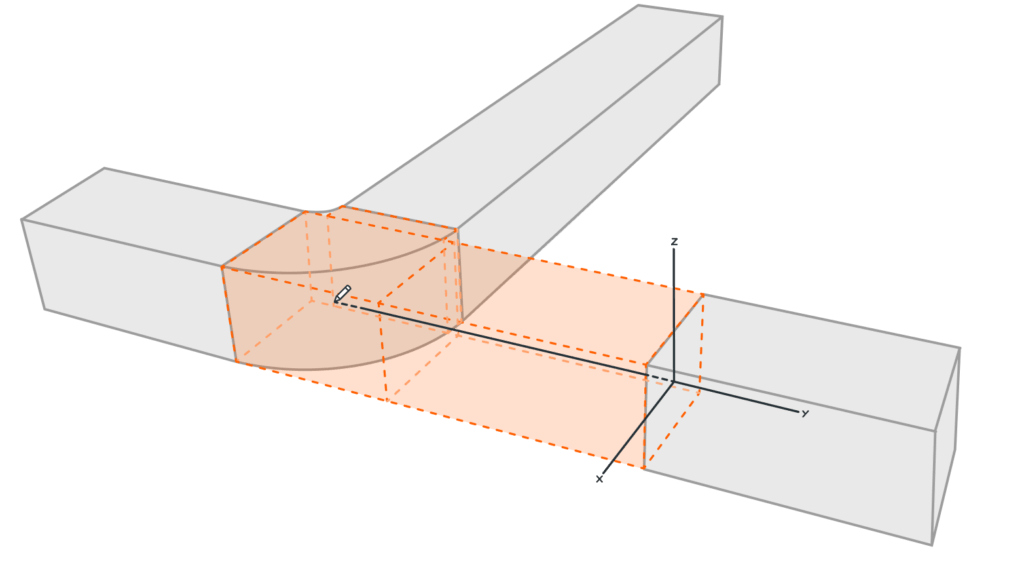 RFA and RVT Geometry Exchange with Revit 2024
Enjoy Streamlined Collaboration between Archicad 27 and Revit 2024!
Exchange model geometry using RVT file format between the two applications.
Import RFA based families directly into Archicad for further use as GDL objects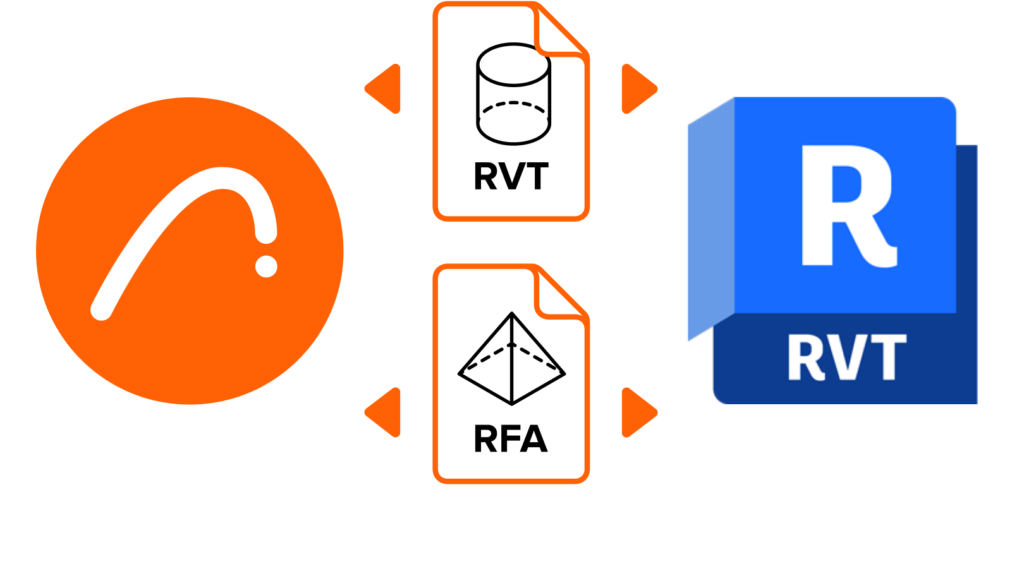 IFC Model Exchange with Archicad for Revit 2024
Improve your IFC-based model collaboration with Revit 2024 users! The IFC Model Exchange tool for Revit 2024 optimizes Revit models for exchange with Archicad 27 users.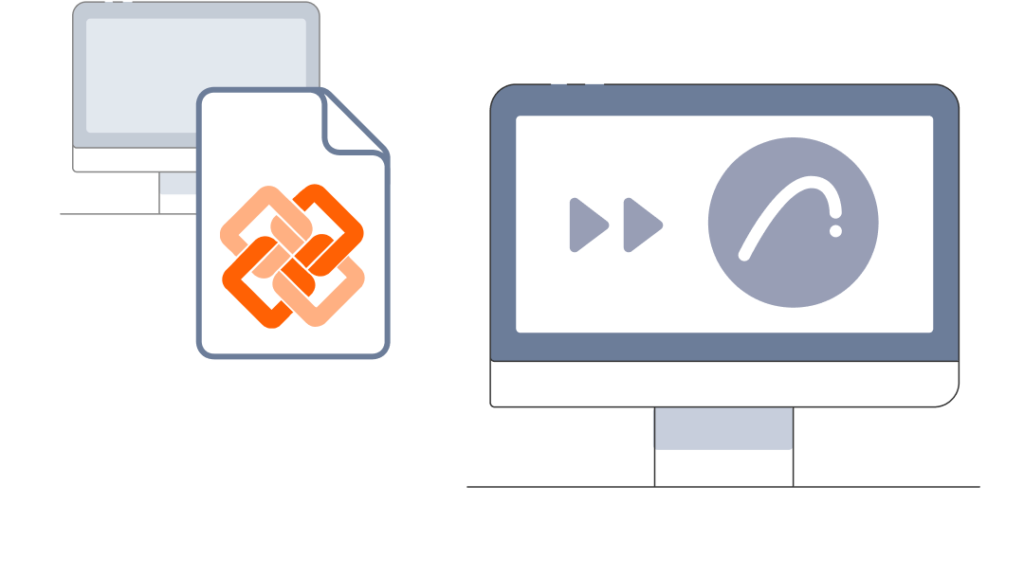 Focus on your designs, not the paperwork! Complete, out-of-the-box documentation tools combined with a powerful publishing workflow allow.
FUTURE AFRICA CAMPUS, DINING HALL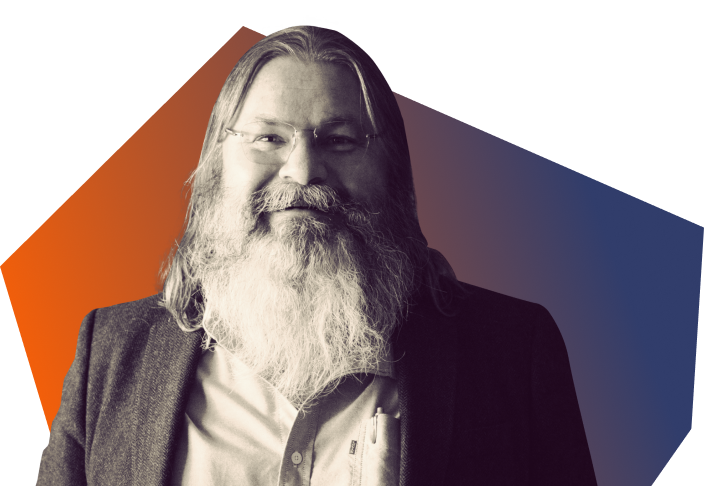 " The tool that Archicad puts in your hand is control over every element and every aspect of the design."
EARTWORLD ARCHITECTS, SOUTH AFRICA
Interactive Schedules Formatting
Publish your project calculations, lists, and schedules with the required formatting and visual appearance directly from Archicad! Interactive element schedules let you extract and list the right data from the BIM project. Now, interactive schedules are enhanced with improved formatting capabilities and provide more control over the visual look of your reports.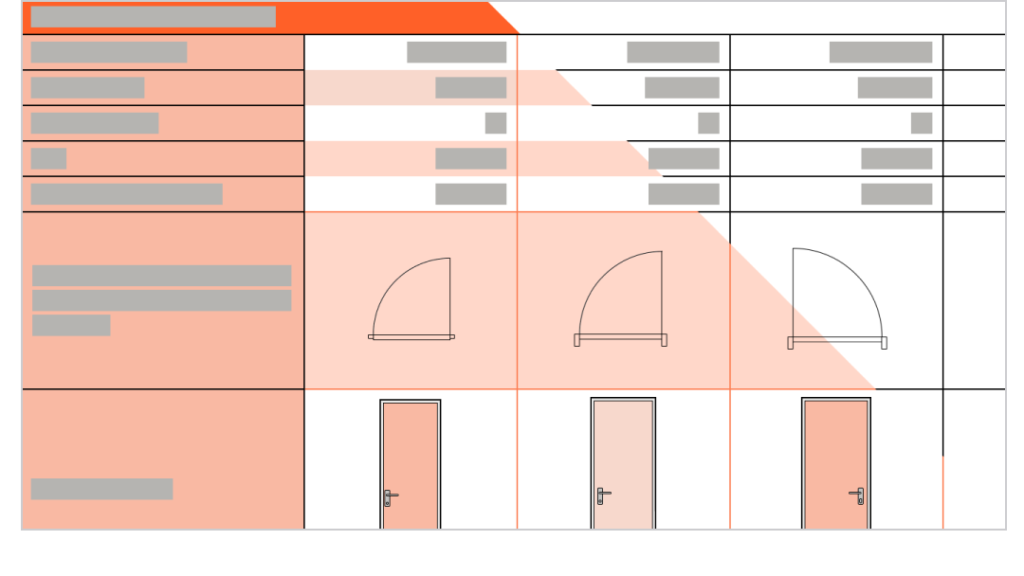 Subscribe and save. Get started with Graphisoft's industry-leading and award-winning BIM design, visualization, collaboration, and documentation solutions. Maximize the value of your subscription with exclusive benefits and services.

Join the Graphisoft Community
Do you have a question? Looking for inspiration? Join us! Explore our forums, get the latest news, and engage with our global community.

Get the most out of our solutions and services through individual courses, learning paths, and learning bundles specific to industry roles and responsibilities. Graduates of our online self-paced, hybrid, and live Graphisoft Learn programs earn globally recognized certification, strengthening their competitive edge.